Skip to content
Skip to navigation menu
As part of our new security upgrades, you are requested to reset your password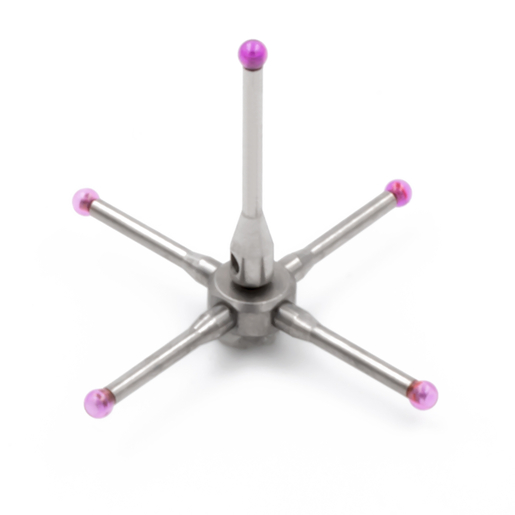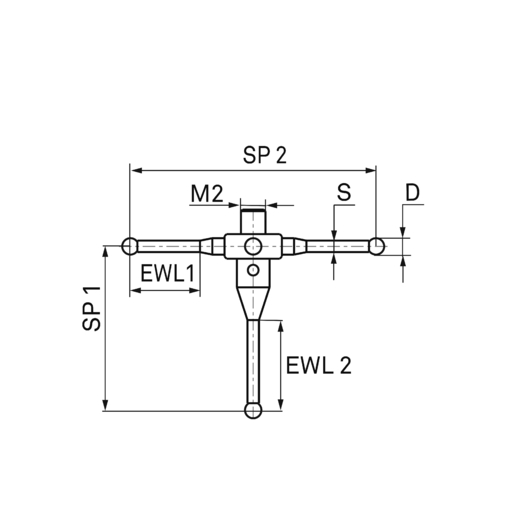 M2-Star Stylus 5-way (R-2-SS-1.4-SP18/30)
€131.00
Out of stock - Coming soon
Quick Overview
Star stylus with M2 thread, ruby ball Ø2 mm, stainless steel stem Ø1.4 mm, span 18/30 mm. For use on coordinate measuring machines (CMM).
Added to your shopping cart.
The stylus is an important part of the measuring system. During the measurement, the stylus is in direct contact with the part.
A star styli configuration is made of multiple styli for maximum flexibility. It can also be used to significantly reduce the number of tool changes during the measurement cycle. Any number of styli can be combined to create a star configuration. Depending on the application, different materials for stems and tips are available.

Ruby is the most widely-used material for styli tips. Thanks to its inexpensive price and high quality, it is the standard choice for most applications. It is an extremely hard material, which tends, however, to cause material build-up when combined with certain materials such as aluminium.

A stainless steel stem provides high stiffness and is ideal where weight is not critical for the application.
| | |
| --- | --- |
| Related Device | CMM |
| Thread | M2 |
| Tip Material | Ruby |
| Tip Diameter (D) | 2 mm |
| Ball Grade | G5 |
| Stem Material | Stainless Steel |
| Stem Diameter (S) | 1.4 mm |
| Span (SP 1/2) | 18.00 / 30.00 |
| Eff. Working Length (EWL 1/2) | 9.00 / 10.00 |
| Weight | 1.7 g |