A reflector for every laser tracker application
The Absolute Tracker range has been developed and upgraded over the years with a host of advanced accessories that allow for functionality such as probing measurement, 3D scanning, automated cell integration, and even real-time production control. But the simple 3D measurement to a retroreflector that was the laser tracker's first functionality is still going strong and in fact as important as ever for a wide variety of applications.

Thanks to automatic target recognition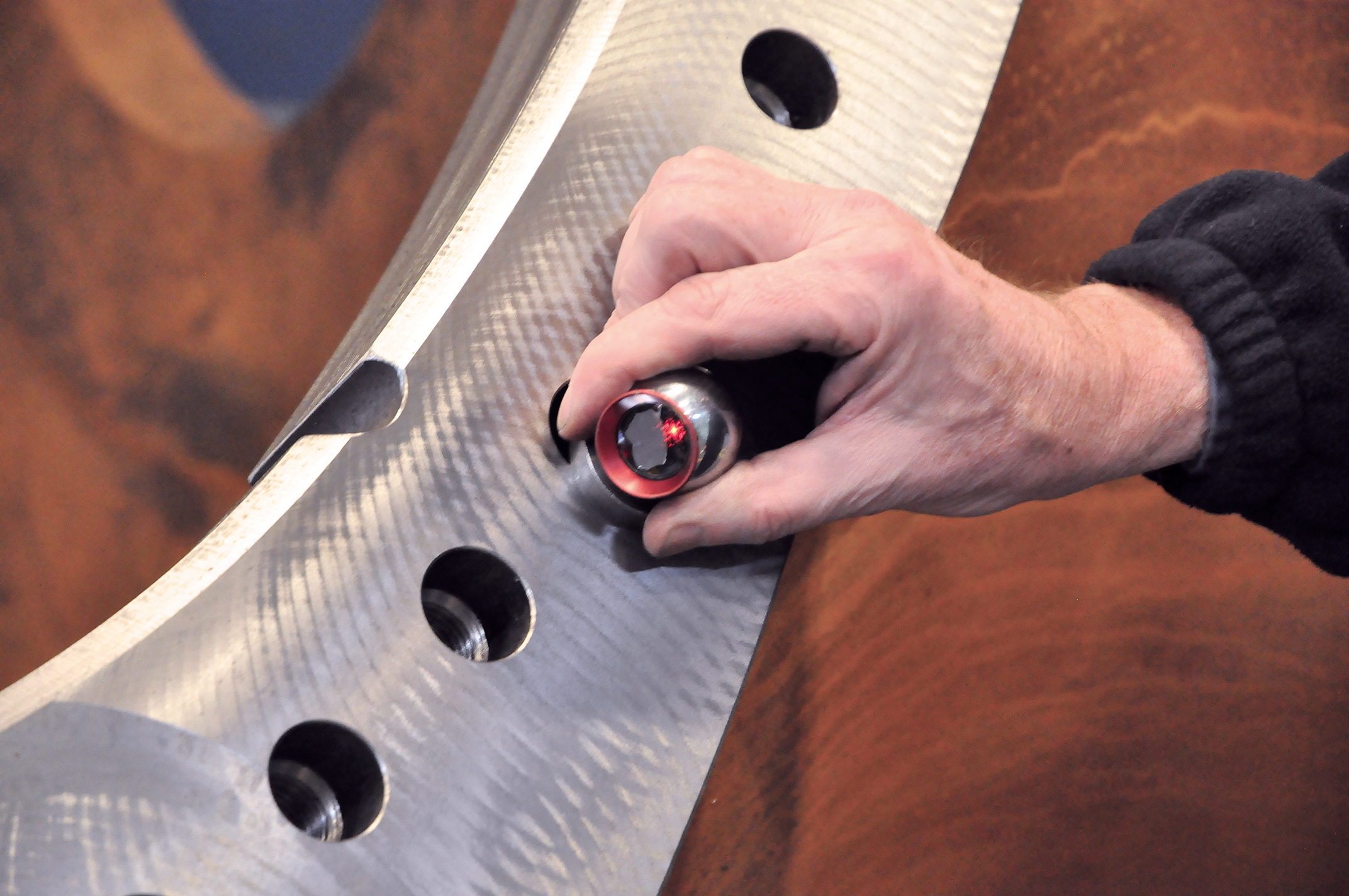 , real-time architecture and the ability to instantly re-establish an interrupted beam, measurements to retroreflectors are now performed quicker than ever, to an incredibly high degree of accuracy and with a minimum of user training and expertise required.

Tracker users now have quite the range of options when it comes to choosing a reflector that fits their purpose.

The number one when it comes to reflectors from Hexagon is the Red Ring Reflector – the absolute standard for accurate 3D measurement. A precision corner-cube retroreflector with a hardened steel surface, the Red Ring Reflector is what you order when you need the best of the best for single-point measurement accuracy performance.

Many tracker applications are right on the shop floor, out in the yard or even further afield. For challenging environments, whether industrial or just plain unusual, a more robust reflector solution is called for. The Break Resistant Reflector does what it says on the tin – it's a retroreflector with a greater degree of robust construction designed for those applications where you never know what might happen.

Perhaps the opposite situation is one where you know exactly what measurements you need to take, again and again and again. A Fixed Installation Reflector is fully mountable to allow you to easily take the same measurements repeatedly, typically involving alignments.

Sometimes laser tracker applications don't require the full accuracy performance of the tracker – some circumstances just don't need such accurate measurement. When that's the case a lower-budget Tooling Ball Reflector might be exactly what's called for – a basic entry-level retroreflector suitable for a wide range of industrial applications, without the precision construction of more expensive reflectors.

Some applications call for a more specialised reflector such as the Super CatEye. This high-tech retroreflector has been designed to offer a uniquely ultra-wide laser acceptance angle. That means it's ideal for large-scale alignment applications such as machine calibration – with its much wider acceptance angle it allows you to complete a job that typically requires dual trackers with just a single tracker.

This entire range of reflectors, as well as a variety of holders and adaptors for every possible situation, are available for ordering immediately on Hexagon's Manufacturing Intelligence online shop.