Enhance your portable measuring arm with the right accessories 
Standing on a foundation of cutting-edge technology, the Absolute Arm brings productivity, usability and versality to high-accuracy portable measurement. Reliable measurement that is as at home on the shop floor as it is in the quality room, and just as happy moving back and forth between the two, comes as standard.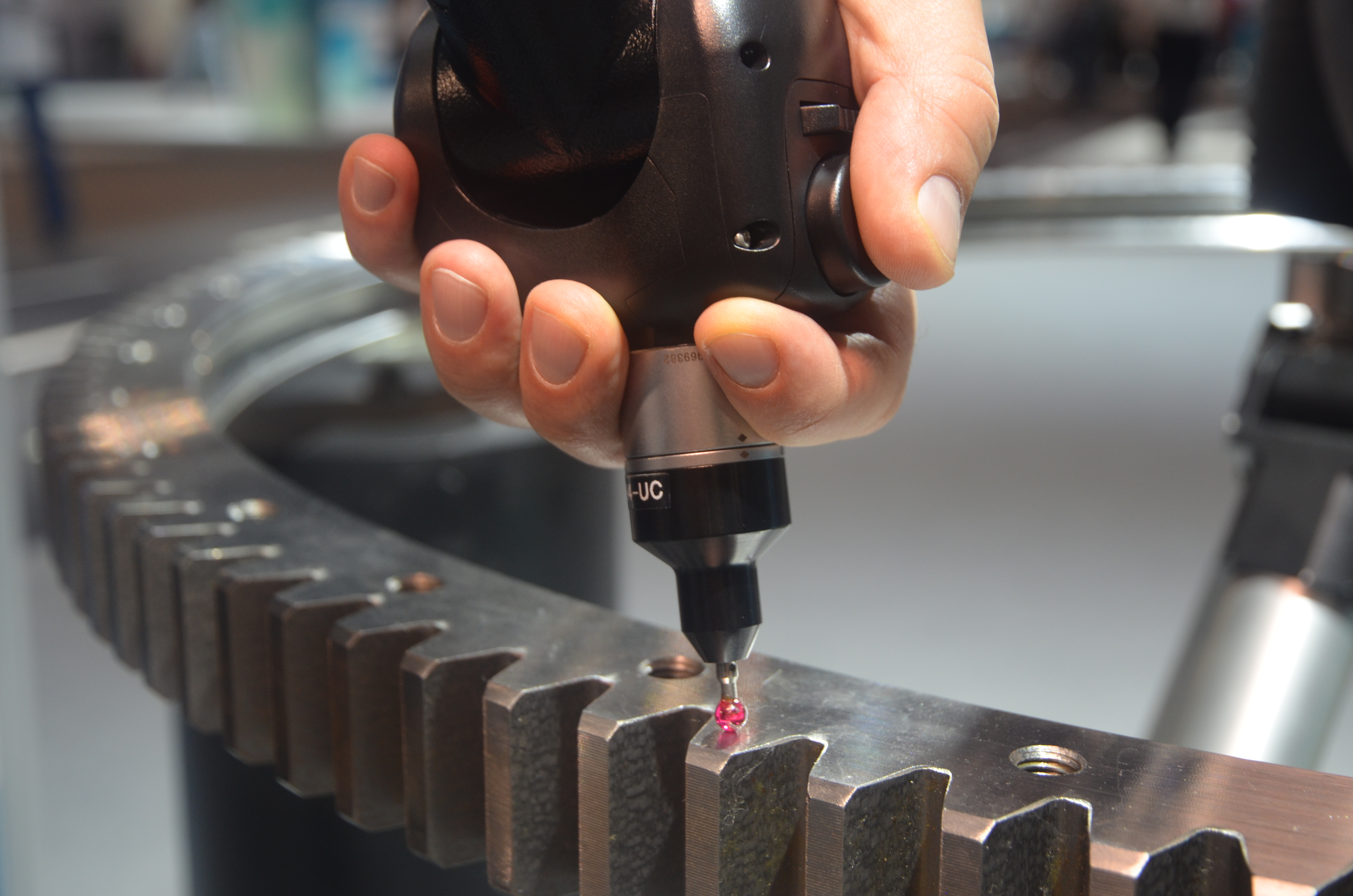 Built on over 35 years of experience in the development of articulated measuring arms, the Absolute Arm brings the features that users have always wanted to see into the real world of modern manufacturing. New features, sensors and accessories are constantly under development to make sure every Hexagon portable measuring arm user can stay up-to-date with the latest demands of design, production and quality control.  
Compatible with a wide range of probes, scanners and accessories, the Absolute Arm is the most versatile, multifunctional portable arm on the market. 
From straight and angled probes to trigger and tube probes, measurement is made easier with a device specially configured for the application at hand. Perhaps you need short aluminium or extra-long carbon fibre probe bodies. Maybe your application requires anything from pointer to 5-millimetre ruby-ball probe tips. Even if you need all of the above packed into a convenient kit, the Absolute Arm accessory range has everything you need. 
A wide choice of bases, tripods and stands is compatible with each Absolute Arm model through a specially designed Mounting Ring, including a versatile vacuum mount that fits most surfaces. Specialised measurement carts that offer both a place to measure and storage for tools, fixtures, accessories and even the arm itself are also available in several configurations. And these stable and robust workstations offer full compatibility with the comprehensive Swift-Fix range of fixturing kits that make measurement easier than ever. 
Electronics options allow extra connectivity options, with both Ethernet and USB cabling and adaptors available, while power supplies and extra batteries enable users to take advantage of the Absolute Arm's portability – batteries are hot-swappable on the fly for all day measurement without needing to stay within reach of a power-point. 
The Absolute Arm range even features volume expansion accessories that allow the arm to measure parts and objects well beyond its typical reach. A Leap Frog Kit, for example, allows the Absolute Arm to accurately measure from different stations through the use of repositionable magnetic reference points. These enable the arm to be accurately oriented within a single coordinate system from a range of different positions. 
The Absolute Arm section of our online shop contains many of these accessories and more. Visit to order immediately and benefit from easy payment options and fast and reliable delivery.