Skip to content
Skip to navigation menu
As part of our new security upgrades, you are requested to reset your password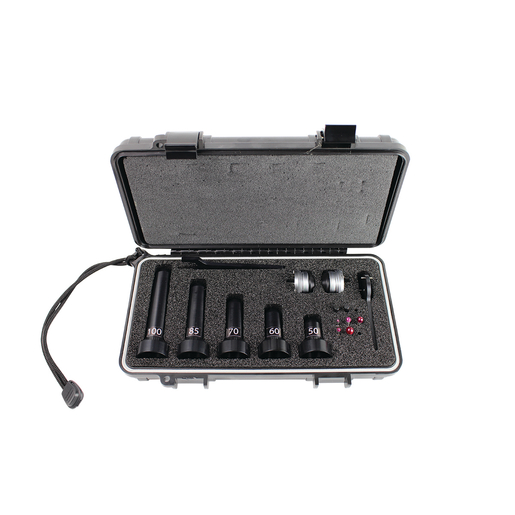 Probe Kit - Short Body (Aluminium)
€2,124.00
In Stock - Despatched 1-2 Days
Quick Overview
Short-body probe set consisting of 5 aluminium probe shafts, 5 styli with ruby-ball tips, 2 adapters and tools. For use with all Absolute Arm models.
Added to your shopping cart.
Kit to enhance the probing capabilities of the Absolute Arm. Use this mix-and-match kit featuring a selection of short-sized probe bodies to build and rebuild probes that meet any measurement requirement.
The kit is compatibile with all Absolute Arm models with a TESA kinematic joint connector. All stated probe body lengths are inclusive of mounted styli, length 10 mm.

Probe Kit Contents:
5x Aluminum probe bodies (Lengths: 50 / 60 / 70 / 85 / 100 mm)
5x Styli (Length 10 mm, ruby-ball tip Ø: 2 / 3 / 4 / 5 / 6 mm)
2x Adapter for TESA kinematic joint connector
1x Stylus wrench
1x Probe wrench
Stylus Mounting
M3
Compatibility
Absolute Arm RA7
Absolute Arm RA8
Weight
480 g