Skip to content
Skip to navigation menu
As part of our new security upgrades, you are requested to reset your password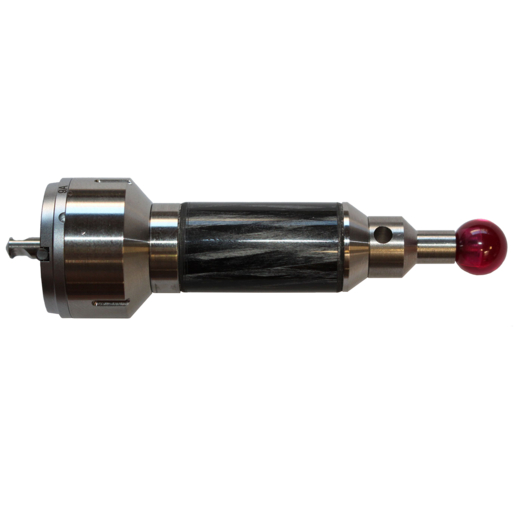 Probe with M5-Stylus (R-10-C-75)
$759.00
Stock goods
Quick overview
75 mm carbon probe with mounted ruby ball M5-Stylus Ø10 mm. For use with all Absolute Arm models.
Added to your shopping cart.
Probes are used on portable measuring arms to allow for the single-point touch measurement of surfaces and features.
This carbon probe has a body length of 75 mm. It will be delivered with a mounted ruby ball stylus with M3 thread, Ø10 mm.

Compatible with all Absolute Arm models with a TESA kinematic joint connector.
| | |
| --- | --- |
| Tip Diameter | 10 mm |
| Length | 75 mm |
| Stylus Mounting | M3 |
| Body Material | Carbon Fiber |
| Styli Tip Type | Sphere |
| Tip Material | Ruby |
| Weight | 74 g |