Skip to content
Skip to navigation menu
As part of our new security upgrades, you are requested to reset your password
Classroom Training for PC-DMIS CMM Level 2 - touch trigger and tactile scanning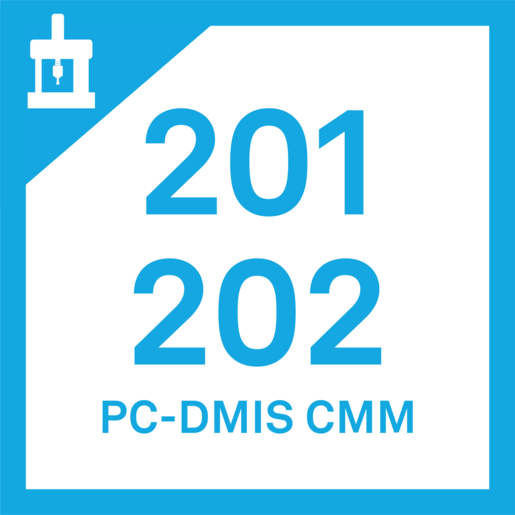 SKU:
TC-008236
$2,365.00
Quick overview
This 5 day instructor-led classroom course, held at a Hexagon Manufacturing Intelligence Solution Center, introduces iterative and best fit alignments, auto and quick alignments, more advance dimensioning and extended auto features. Automating probe calibrations and using patterns and loops are included. Scanning concepts for both Touch Trigger Probe (TTP) and Analog Probe users are also taught. Topics include scanning with and without models, using Measurement Strategies and data filtering.
Start Date : 11/27/2023 City : Clarence Center Country : United States
Added to your shopping cart.
Objectives: This course extends the training from the Level 1 courses to include advanced alignments, CAD usage, program control and dimensioning. Students will learn autocalibration and how to include logic commands in their PC-DMIS programs. This course also covers importing several CAD parts into PC-DMIS including the part to be measured, fixtures, and the CMM model. This course also teaches scanning concepts and procedures using the Touch Trigger and Analog Probe. Students will learn how to execute several types of scans with and without a CAD model. This course also explains how to export and view the results of a scan.

Course Format: Instructor-led classroom course held at a Hexagon Solution Center.

Course Length: 5 days.

Audience: This course is for PC-DMIS CAD++ users with DCC coordinate measuring machines.

Suggested Prerequisites:
- PC-DMIS for CMM 101
- Approximately 40 hours of hands-on experience with PC-DMIS
- Are you ready for PC-DMIS for CMM 201? (A Self Evaluation) (free course)
| | |
| --- | --- |
| Part Number | CLASS-CMM-PC-DMIS-L2SCAN |