Skip to content
Skip to navigation menu
As part of our new security upgrades, you are requested to reset your password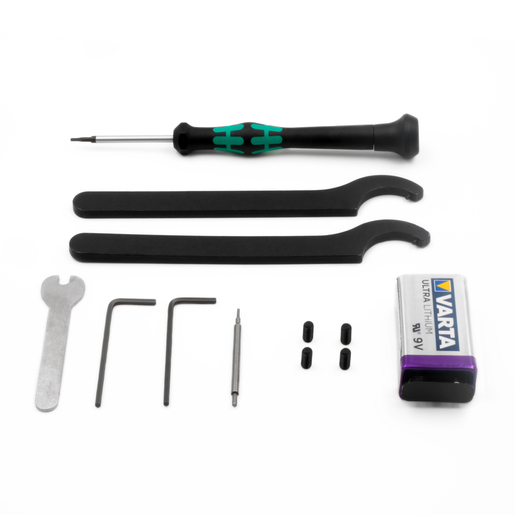 48,00 £
Out of stock - Coming soon
Quick Overview
Tool kit for installation and maintenance of the machine tool touch probes IRP25.50 and RWP20.50. Tool box contents see description.
Added to your shopping cart.
Hexagon original accessories for measurement systems on machine tools ensure highest precision and reliability in the production. With tool boxes, the right tool for maintenance of your products is always at hand.
Tool box content:
1x Battery (9 V /1200 mAh / Lithium) (5677)
4x Adjustment screw DIN913 - M4x8 (H00019575)
1x Mounting pin (0885)
1x Spanner AF4 mm (1665)
2x C-Spanner (2951)
2x Hexagon Key AF2 mm (1097)
1x Hexagon Key AF1.3 mm (0227)
All images are for illustration purposes only and may differ from the actual product.
Compatibility
IRP25.50
RWP20.50