Skip to content
Skip to navigation menu
As part of our new security upgrades, you are requested to reset your password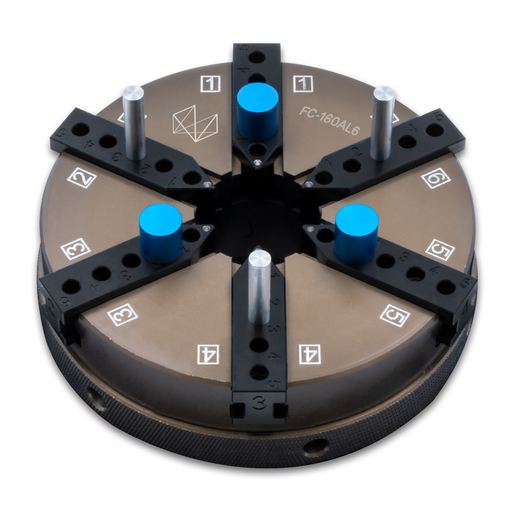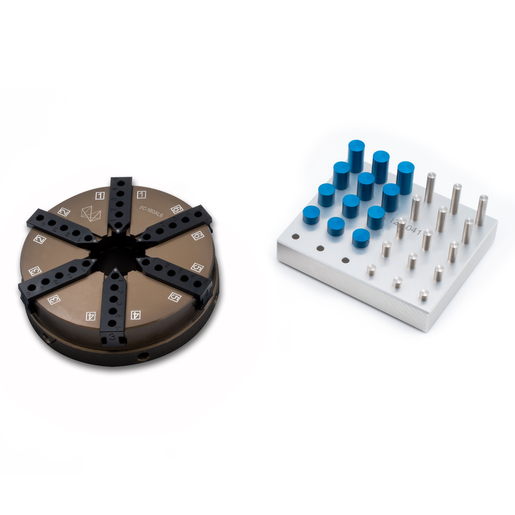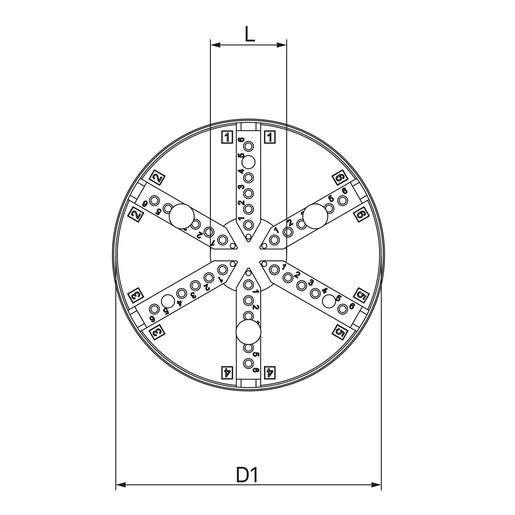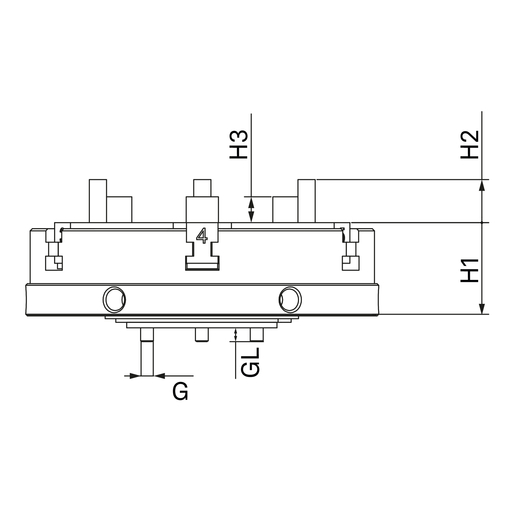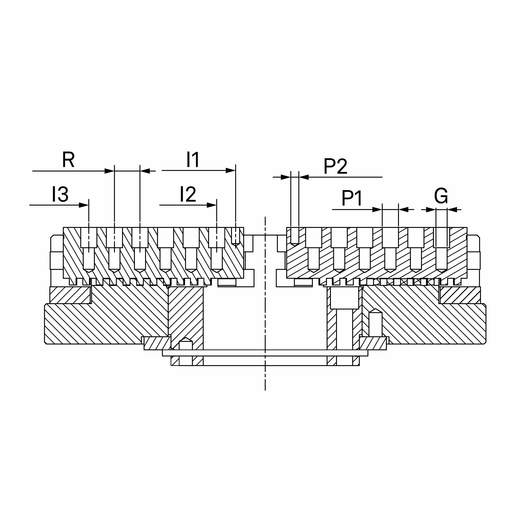 6-Jaw Chuck without Flange (Aluminium / D=160 mm)
1 233,00 £
Delivery time 10-15 days
Quick Overview
Six-jaw chuck made from Aluminium with an outside diameter of 160 mm. For inside and outside clamping of parts on coordinate measuring machines.
Added to your shopping cart.
Extremely precise, self-centring and highly repeatable chucks from Hexagon generate a homogenous clamping force and help users to achieve the highest levels of precision and quality in the measurement process.

Scope of delivery:
- Six-jaw chuck
- Position pins (3 x 5 mm, 3 x 10 mm, 3 x 15 mm, 3 x 20 mm, 3 x 25 mm)
- Stop pins (3 x 7 mm, 3 x 12 mm, 3 x 17 mm, 3 x 22 mm)
- Storage plate for position and stop pins
- Clamping wrench
- Fixing elements (3 x M6 screws)

Further information can be found in the CAD-file.
Please note:
This chuck is not compatible with the integrated rotary table iRT 4 HD.
| | |
| --- | --- |
| Outside Diameter Chuck (D1) | 160 mm |
| Diameter Center Hole (L) | 46 mm |
| Clamping Range | 5 - 196 mm |
| Material | Aluminium |
| Fixing (G) | M6 |
| Screw Hole Circle (T) | 59 mm |
| Height to Jaws (H1) | 51.5 mm |
| Thread Length (GL) | 10 mm |
| Height Clamping Pins (H2) | 5 / 10 / 15 / 20 / 25 mm |
| Height Stop Pins (H3) | 7 / 12 / 17 / 22 mm |
| Clamping Range (I1) | 5 - 84 mm |
| Clamping Range (I2) | 16 - 101 mm |
| Clamping Range (I3) | 111 - 196 mm |
| Jaw Hole Pitch (R) | 9.5 mm |
| Fit (P1) | 6 mm |
| Fit (P2) | 3 mm |
| Thread (G) | M5 |
| Weight | 3,140 g |