Skip to content
Skip to navigation menu
As part of our new security upgrades, you are requested to reset your password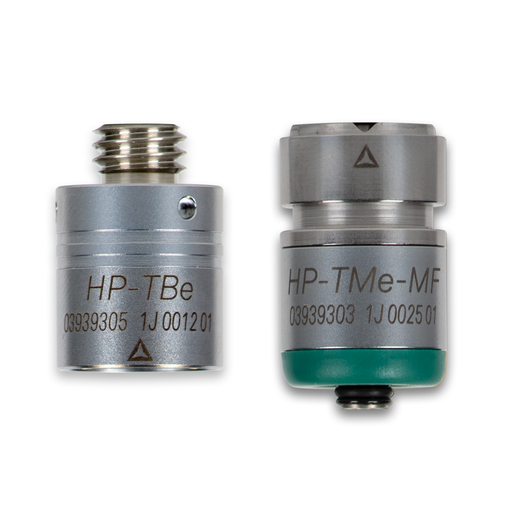 HP-TMe Probe Kit 10 (1x Medium Force)
€2,550.00
In Stock - Despatched 1-2 Days
Quick Overview
The HP-TMe Probe is a compact 5-way touch trigger probe in two-piece design. The HP-TMe Probe Kit 10 includes 1 probe body and 1 medium force probe module.
Added to your shopping cart.
The HP-TMe is a compact 5-way touch trigger probe, the two-piece design is comprised of the probe body and a detachable probel module. The body and module are connected together by a highly repeatable kinematic magnetic coupling.
The modules can be quickly changed either manually or automatically without the need to recalibrate the probe. The probe modules are available in four versions each giving a different trigger force. The HP-TMe system can be easily retrofitted and is compatible with existing touch trigger controllers, extensions and accessories.
This kit contains:
1 x HP-TBe Probe body (03939305)
1 x HP-TMe-MF Probe Module (03939303)
Related Device
CMM
Related Probe
HP-TMe
Probing Directions
± X, ± Y, + Z
Probe Mounting
M8
Stylus Mounting
M2
Max. Stylus Length
60 mm
Kit Content
1x HP-TBe Probe Body
1x HP-TMe-MF Probe Module
Rack Compatibility
HR-P
HR-MP